Mexico is the number one tourist destination for foreigners in Latin America and ranks sixth in the world in the same category.
However, trips to Mexico to enjoy the beauty of Mexican beaches and towns came to a halt with the outbreak of the coronavirus threat in March 2020.
However, in 2022 we are seeing a revival in the travel market as some of the best places to visit in Mexico have started to open their doors to new customers. Accordingly, we have decided to publish this article for you to find the current best palace that can help you enjoy Mexico as a vacation destination.
So without further ado, let's start with the list of the best places in Mexico to visit, including those that are ready to accept visitors this year:
Chichen Itza (Yucatan)
Located north of the Yucatan Peninsula, you will find Chichen Itza, the most famous Mexican city in the world and the second most visited archaeological site. It is located an hour's drive from the city of Mérida and is the ideal place to discover Mayan culture and history. It was named a World Heritage Site in 1988.
The first thing to do is to visit the temple of Kukulkan, the name of the god to whom the site is dedicated. It is a towering pyramid, which was chosen as one of the New Seven Wonders of the Modern World in 2007.
Another site to visit in Mexico is the esplanade of the Great Ball Game. It is the largest in the country and the only one of the eight that exist in Chichen Itza.
Chichén Itzá conceals great mysteries in its structure. Among them is its perfectly symmetrical spatial distribution with the location of the constellations. Discover and learn about these and other curiosities about the history and origin of Chichen Itza, one of the most interesting sites in Mexico.
How to get to Chichen Itza?
To get to Chichen Itza you must travel from Mexico City to the east of the country, for this you must take a flight to Mérida airport with a two-hour journey for only 1,540 Mexican pesos (80 dollars). Once at the airport, the cheapest option is to take a bus which costs 122 Mexican pesos ($6.39) and will take you there in two hours.
Another option for visiting Chichén Itzá is to take one of the tours departing from the city of Mérida, which includes transport, lunch and a complete visit to the site.
Cancun and Isla Mujeres (Quintana Roo)
If you travel to Mexico, you will know that one of the most famous places is Cancun. However, in front of this place is a beautiful island called Isla Mujeres, which is an oasis of tranquility.
It is one of the tourist places in Mexico where you can enjoy the beautiful beaches of the Mexican Caribbean in a hippie style, on a hike or for a romantic getaway with your partner. Its atmosphere is very calm and simple. If you do not want to go through Cancun to get to this island, you can go to the Puerto Juarez maritime terminal.
On the other hand, if you are in the popular summer town, you can go to kilometer 4 of the hotel zone where there is a bridge known as Calinda. Here you can take a boat that will take you to the island. Different types of accommodation in Cancun and Isla Mujeres can be booked through Karta – one of the best vacation rental websites.
A curious fact that you should know about this place is that four blocks away you will find Playa Norte, a semi-nudist beach, little known but of very good quality.
How to get to Isla Mujeres?
The first thing you need to do to get to Isla de las Mujeres from Mexico City is to fly to Cancun airport (located in the eastern state of Quintana Roo). From there, you can catch a bus to Puerto Juarez for just 57 Mexican pesos ($3) in a journey of about nine minutes.
Once in Puerto Juarez, the only option to get to Isla de las Mujeres is to take a ferry for just 78 Mexican pesos ($4). The journey takes about 20 minutes and they operate from 5:00 a.m. to 8:30 p.m.
Xochimilco (Mexico City)
Called "field of flowers", Xochimilco is a group of canals in Nahuatl that has existed since pre-Hispanic times and has now become a tourist attraction that you absolutely must visit to walk through its trajineras.
Currently, you can observe the chinampas, which are artificial cultures created on the lake. You can see them on the typical trajineras, which are places with an excellent atmosphere and stunning beauty.
It is one of the tourist sites in Mexico considered a World Cultural Heritage Site and one of the ideal places to go on a weekend with children.
Bringing your camera with plenty of storage space is highly recommended, as the scenery seen on the freshwater rides is well worth admiring and capturing with your camera. To get there from the city center, the best option is the metro, from line 2.
How to get to Xochimilco?
To get to Xochimilco (located southeast of Mexico City), the easiest and cheapest option is to use the city's metro. To do this, you must take the metro line two at one of its stations at a cost of 5 Mexican pesos (0.26 dollars) to the Tasqueña station where you must take the light train that will take you to Xochimilco for 3 Mexican pesos ($0.16). ). The journey takes an hour and a half.
But if you don't want to travel by metro, another budget option is the bus that departs from Mexico City's South Terminal for 38 Mexican pesos ($2). The journey takes 32 minutes, passing through the roads of Textitlan, El Vergel and Santa María Tepepan to Xochimilco.
Xcaret Park (Quintana Roo)
Xcaret is a natural park in Playa del Carmen where you can enjoy underground rivers and the natural and cultural wealth of the Aztec people. Enjoy over 50 attractions framed by the spectacular scenery of this majestic Mexican paradise.
A unique experience of this place is to swim in Xcaret's underground rivers which have three freshwater channels, which will take you through caves, tunnels and spectacular landscapes.
Then you can walk the jungle trails of the Xcaret eco-archaeological park to the best beaches of the Riviera Maya and end your visit at the Coral Reef aquarium.
Xcaret, one of the best beach destinations for children in Mexico, is located at kilometer 282 of the Chetumal-Puerto Juarez highway in the municipality of Solidaridad, Quintana Roo. You can take a tour service from Tulum, Cancun or Playa del Carmen, or go by bus or car.
How to get to Xcaret Park?
From Mexico City, you will need to take a two and a half hour flight to get to Cancun, on the Riviera Maya. Once in Cancun, you can take an ADO bus to the park entrance. The bus costs about 57 Mexican pesos per person ($3) and the trip takes an hour.
San Cristobal de las Casas (Chiapas)
San Cristobal de Las Casas is a mountainous town located in the southern state of Chiapas where you can find several well-preserved colonial buildings that invite you to learn more about history.
One such place to visit in Mexico is the Amber Museum, located in the former convent of La Merced. Here, exhibitions are organized on the extraction and production of the local gemstone.
In addition, you can visit the yellow Cathedral of San Cristobal, which dates back several centuries and is located in the central park, or the Los Altos Museum, located in the former Baroque convent of Santo Domingo de Guzman. The latter organizes exhibitions on regional history and the textile industry where you can also buy colorful fabrics and other handicrafts.
Finally, you can visit the Church of Guadalupe, which offers beautiful views of the city. San Cristobal de Las Casas, located among the best places in Mexico, is 46 kilometers on the Tuxtla Gutierrez – San Cristobal de Las Casas highway, Baja California.
How to get to San Cristobal de Las Casas?
From Mexico City, you will need to take a two and a half hour flight to get to Cancun, on the Riviera Maya. Once in San Cristobal de las Casas, it is one of those towns in Chiapas in southern Mexico that can be reached very easily. The first option is to take a bus from Terminal del Sur in Mexico City on the ADO line, which offers a direct 14-hour trip to San Cristobal de las Casas for just 765 Mexican pesos ($40).
You can also get there by flying from Mexico City to Tuxtla Gutierrez for 1,500 Mexican pesos (US$80) for a 1.5-hour trip. Once in Tuxtla Gutierrez, just take a bus for 191 Mexican pesos ($10) to San Cristobal de las Casas and in about an hour you'll be there.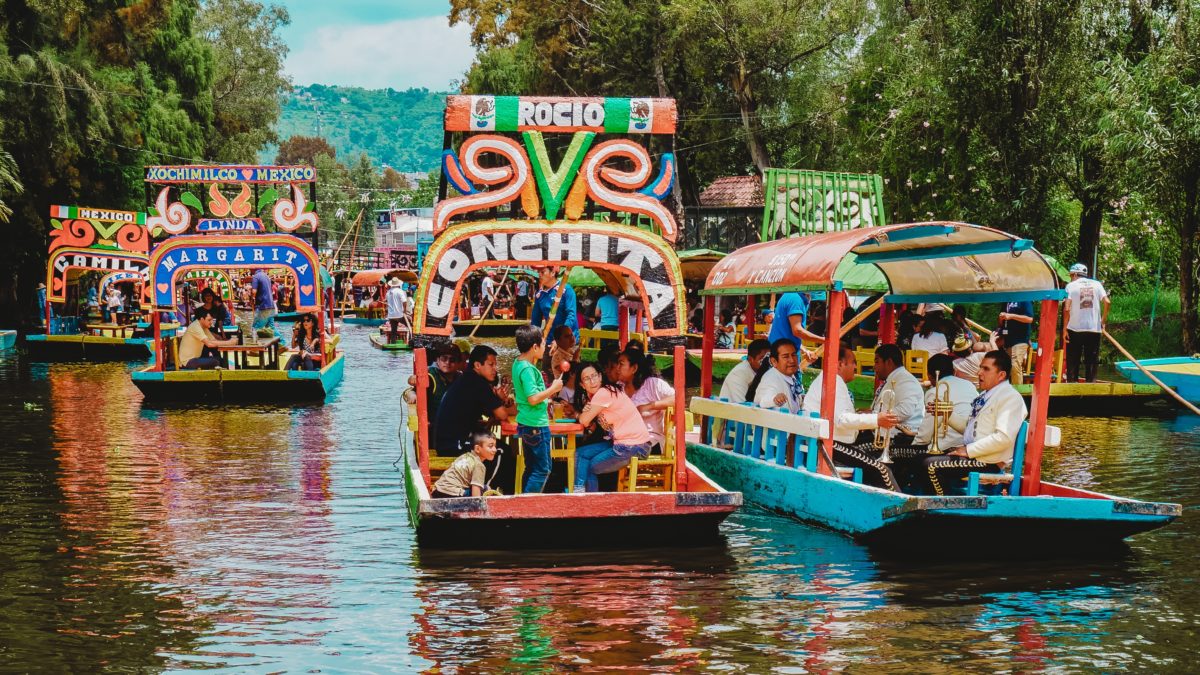 Related