It was a splendid display of some very special and unique classic cars. This year's theme celebrated 75 years of Ferrari.
BHPian Jeroen recently shared this with other enthusiasts.
Last weekend my friend Berndt and I went to see the Interclassics classic car show in Brussels, Belgium.
I had ordered tickets online the day before. Berndt brought his Rover 200 Cabriolet and we sat down on Sunday morning at ten. Berndt has three of these Rover 200 Cabriolets. One is very old and no longer in working order. He will use it for spare parts. Then there's his most recent acquisition, the black. It also has a green one, with an automatic gearbox and runs on LPG. Very nice cars. We drove to Brussels in less than 90 minutes.
The ring road between Antwerp and Brussels can be terribly congested, but on a Sunday morning it was fine. LPG is still cheap compared to gasoline and diesel here in the Netherlands. Less than half the price of gasoline.
There are a large number of classic car shows in Europe more or less throughout the year. Over the last three years, due to the pandemic, most if not all of them had to be cancelled. It has been running again since the spring/summer of this year. But I did notice that none of the car shows or other events we have visited were on the scale of the pre-Covid period. I guess it takes a while to get all the exhibitors to feel safe.
The Interclassics in Brussels is considered one of the high-end classic car exhibitions in Europe. And we were not disappointed. Although it was a little smaller than in previous years. But it was a splendid display of some very special and unique classic cars. This year's theme celebrated 75 years of Ferrari.
Several major manufacturers were present, including Ferrari, but also Porsche and Volkswagen.
The first car we walked in with upon entering the show was this lovely 1967 Alfa Romeo Duet. Many Alfisti would consider it the one and only Alfa Spider.
These days, a good Duetto will cost you between 65 and 75,000 Euros (INR 60,00,000).
Volkswagen was presented with a line of all its Bus models. From T1 to T7. When I grew up (1960s-70s), the VW bus was a popular family car. Especially with Roman Catholic families since they had large families. In those days there were no seat belts and no limitations on how many people you could carry. So a typical Roman Catholic family of mom, dad, and at least 10 kids could easily fit in a VW bus.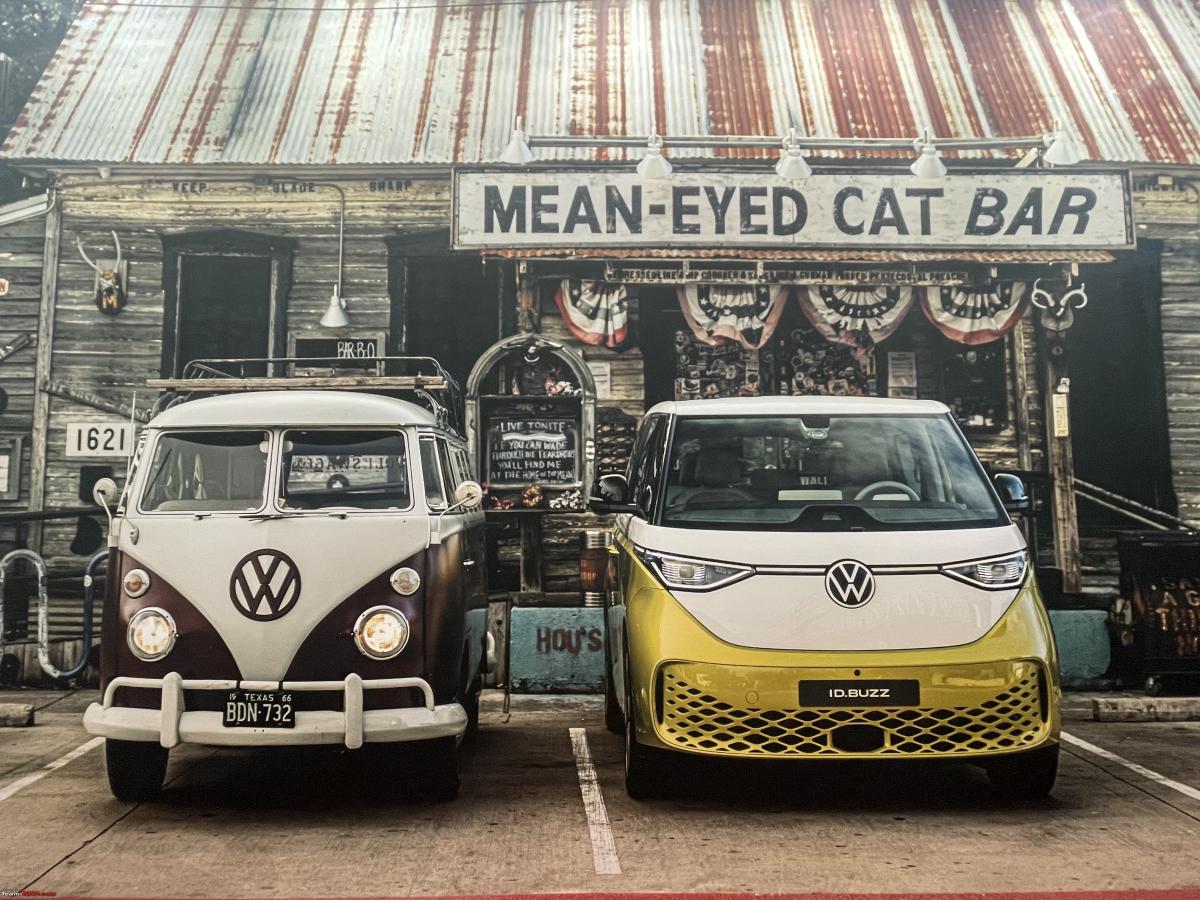 All aligned T1 to T7. The first time we saw a real T7!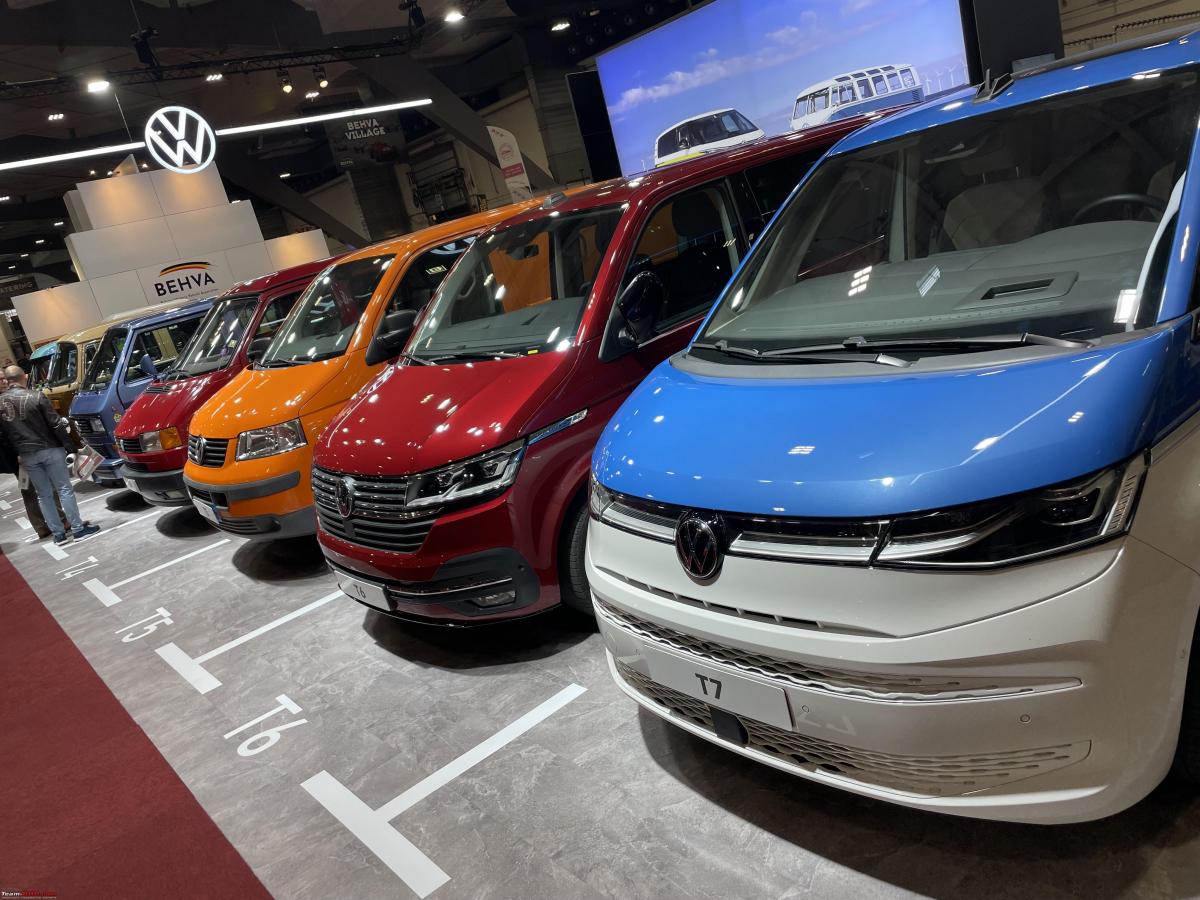 No classic car show would be complete without a pair of my favorite Mercedes Pagodas.
Did I mention Ferrari? How about a 2019 Ferrari Omologata? This car is supposed to be a tribute to the legendary 250GTO. It is based on an 812. It was commissioned by a Ferrari collector and Flavio Manzoni and his team took two years to build.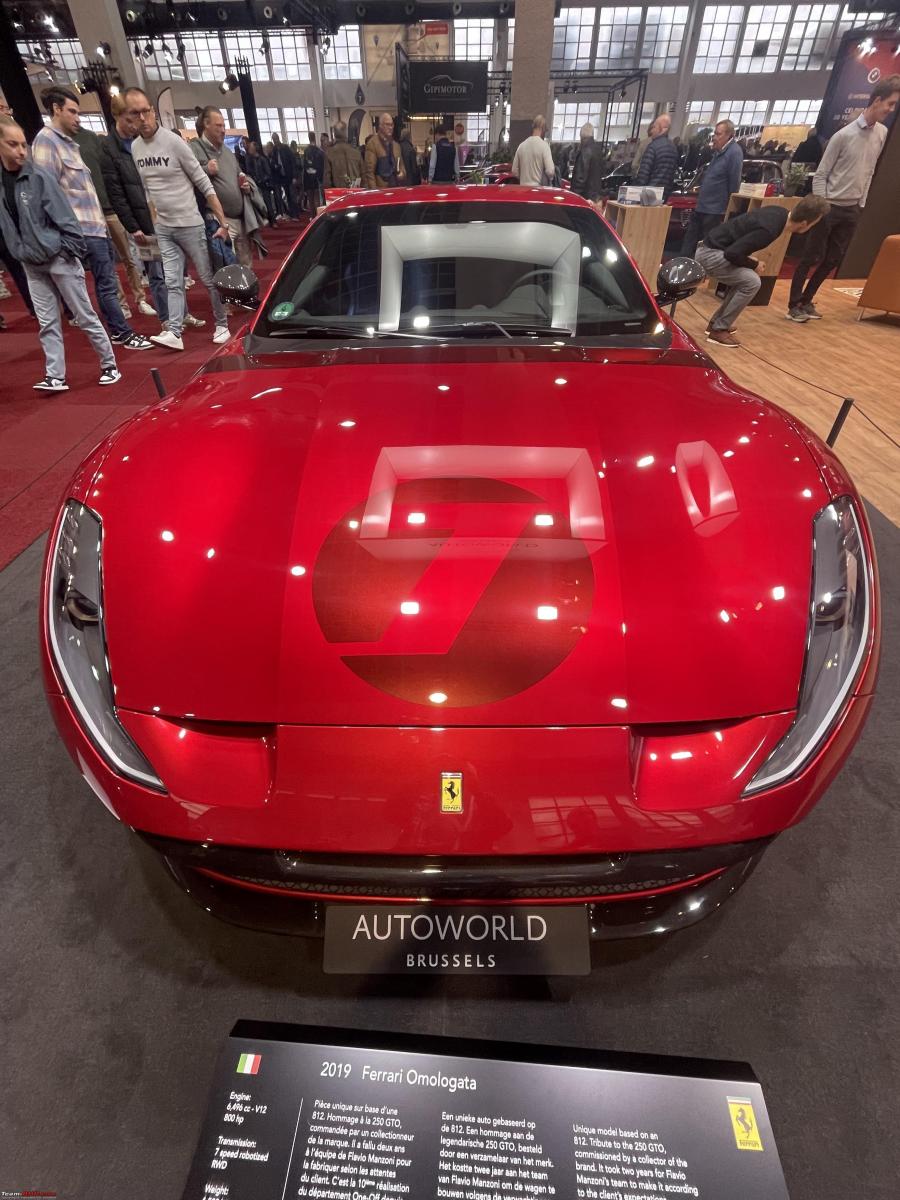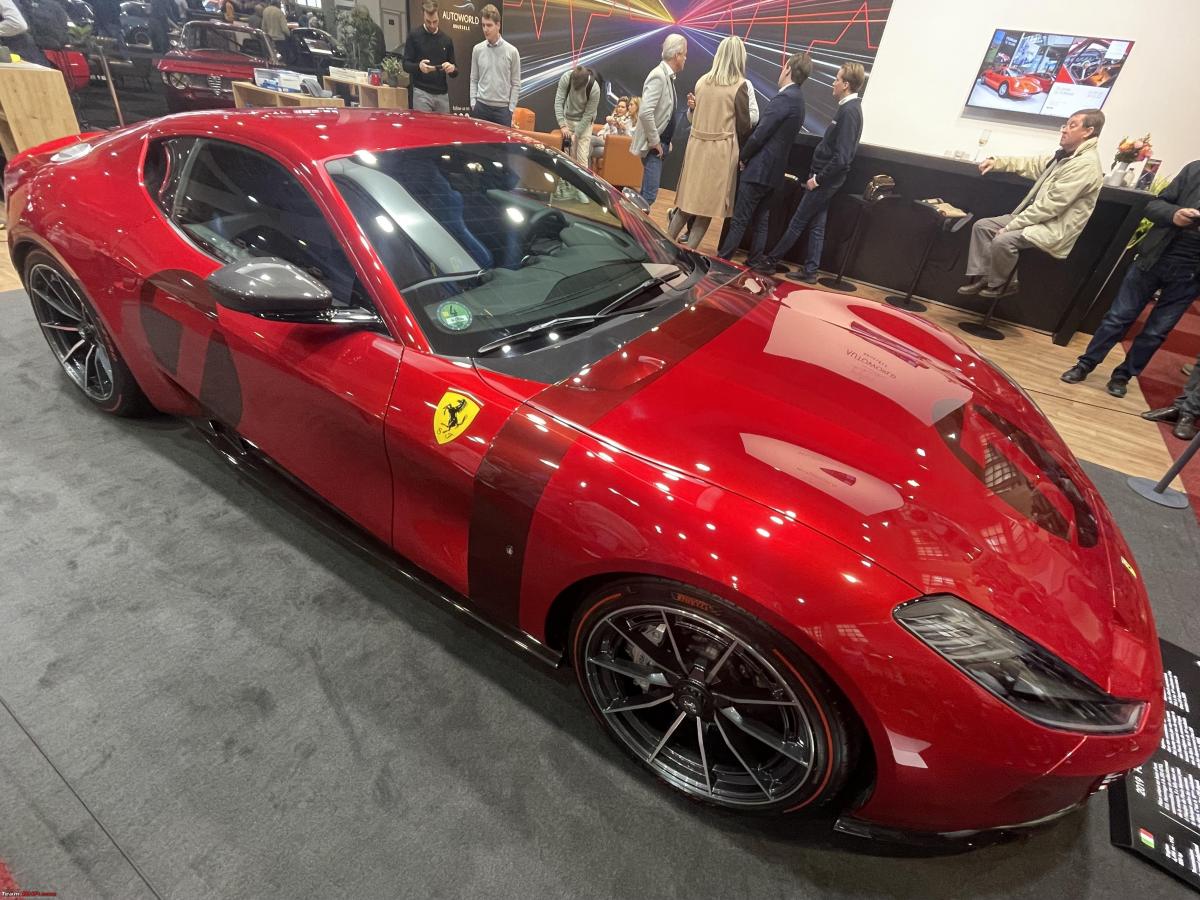 Of course there are many other things to see besides cars, but mostly car related. The Interclassics in Maastricht tend to be half filled with lifestyle stuff, but here in Brussels, almost everything was car related. From books, models and posters to watches.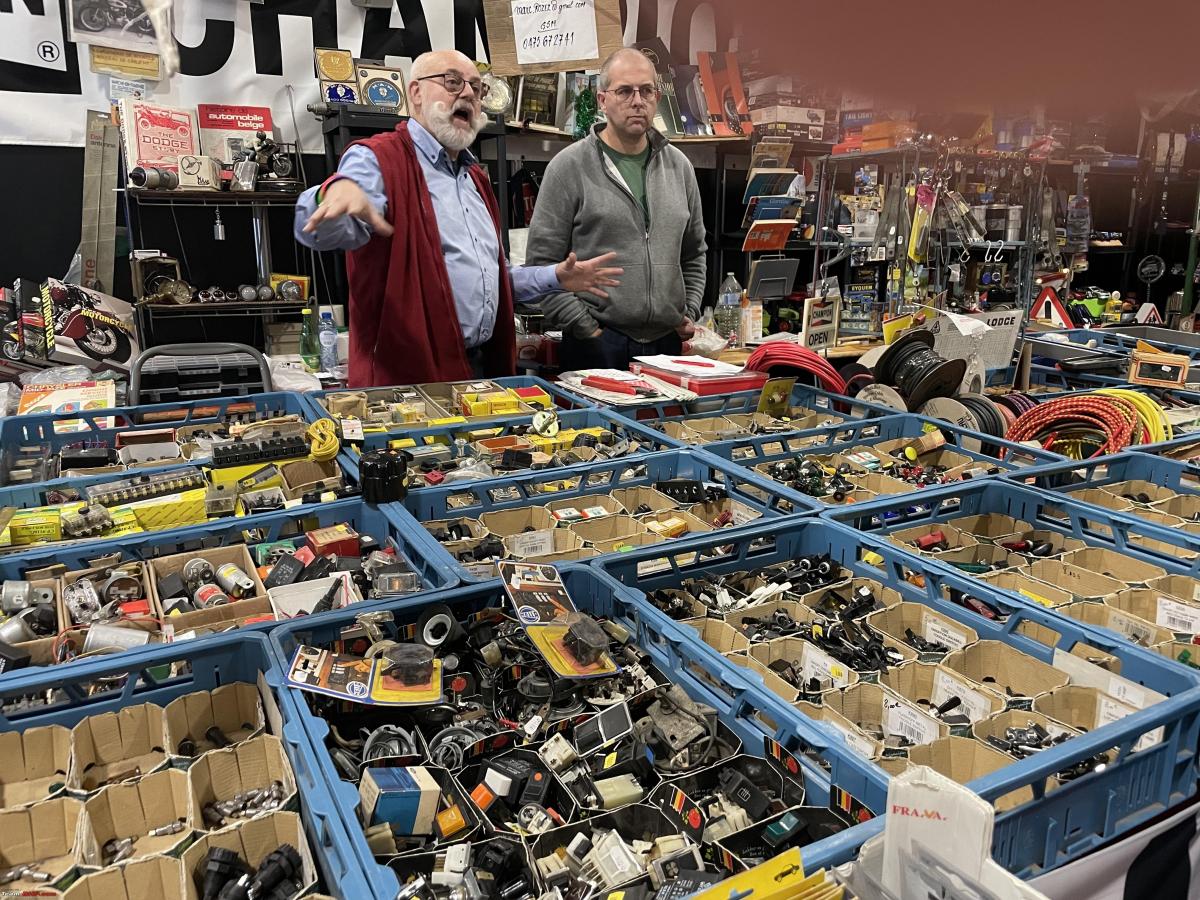 Well, a bit of the so-called Lifestyle was present. I'm not sure what it has to do with cars, other than assuming car owners buy these things.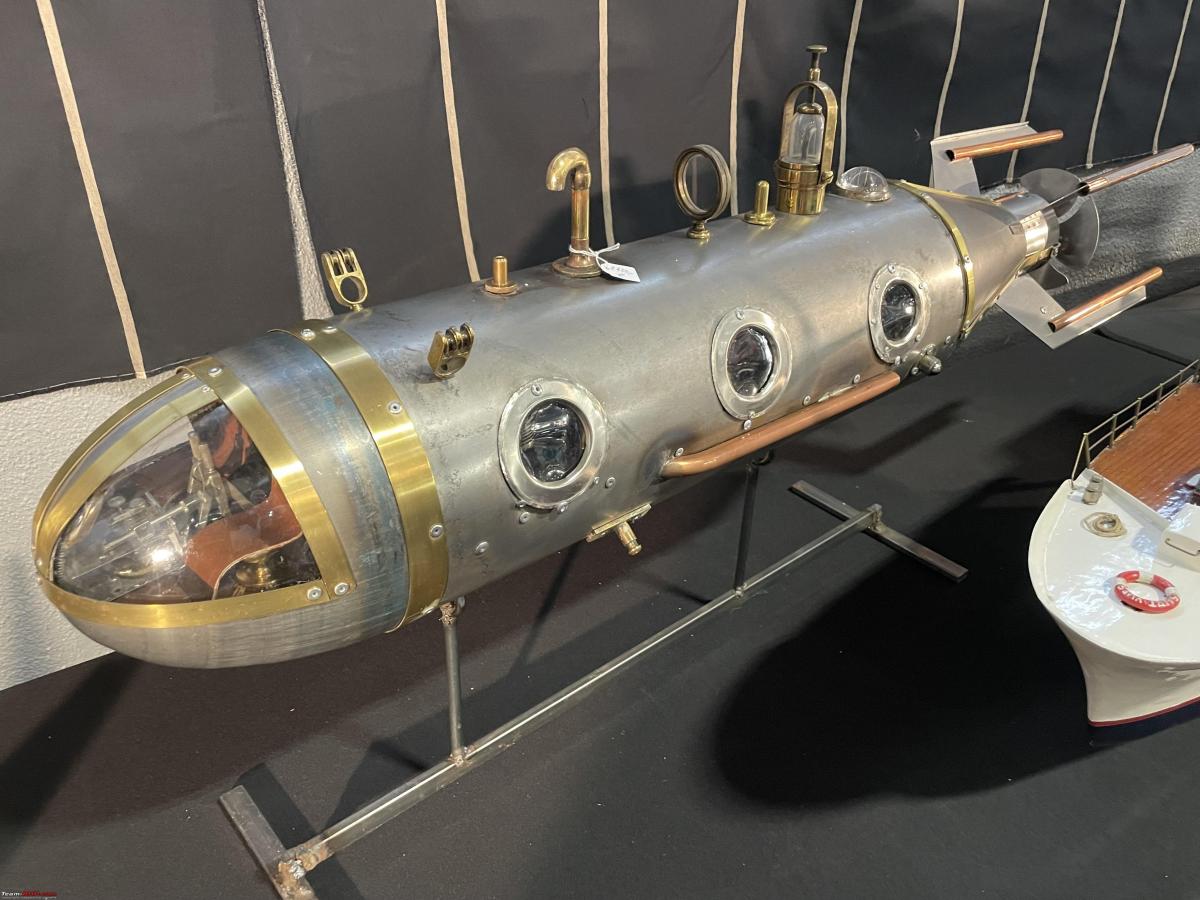 An atypical Mercedes, still without its coat of paint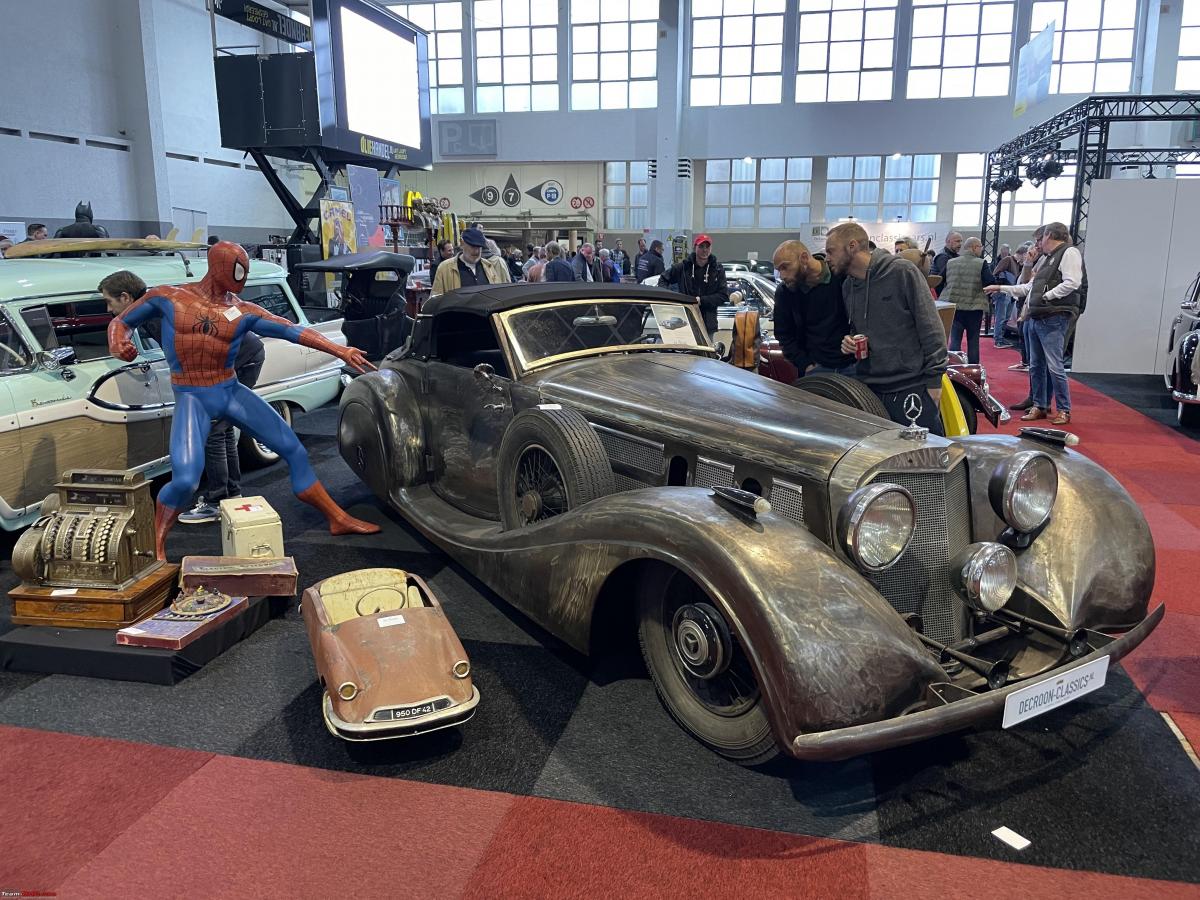 At these Interclass shows, they also often display some modern cars. But they are always supercars. So the chances of finding them in the wild are slim. But you might see them from time to time in places like London, Amsterdam, Dusseldorf, etc. A lamb and a Bentley.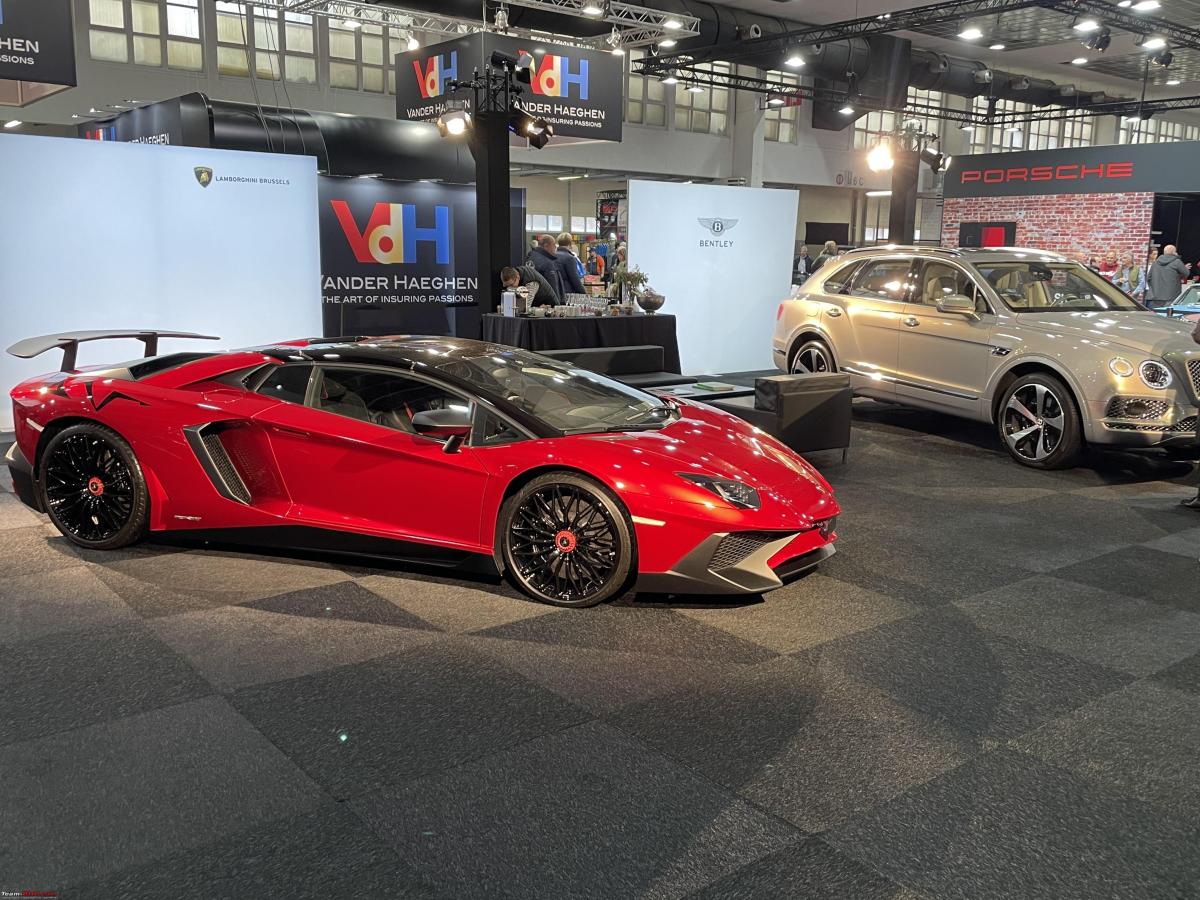 I love this 1964 Bentley S3 Continental. Lovely shape and colour. Berndt is a staunch and inveterate British classic car purist. He did not like this version. The original had unique main headlights. For the US market, it became these doubles. (He passed a lot of cars in those days).
A very special Aston Martin DB9, Zagato.
A very special and rare Daimler! It's an SP250 Sportwagon. Again, this model was specifically aimed at the US market. It has a 2.5L V8 Semi engine, 140 HP. He could do 200 km/h. When it was introduced in 1959 it cost 1,395 UKP (137,900 INR)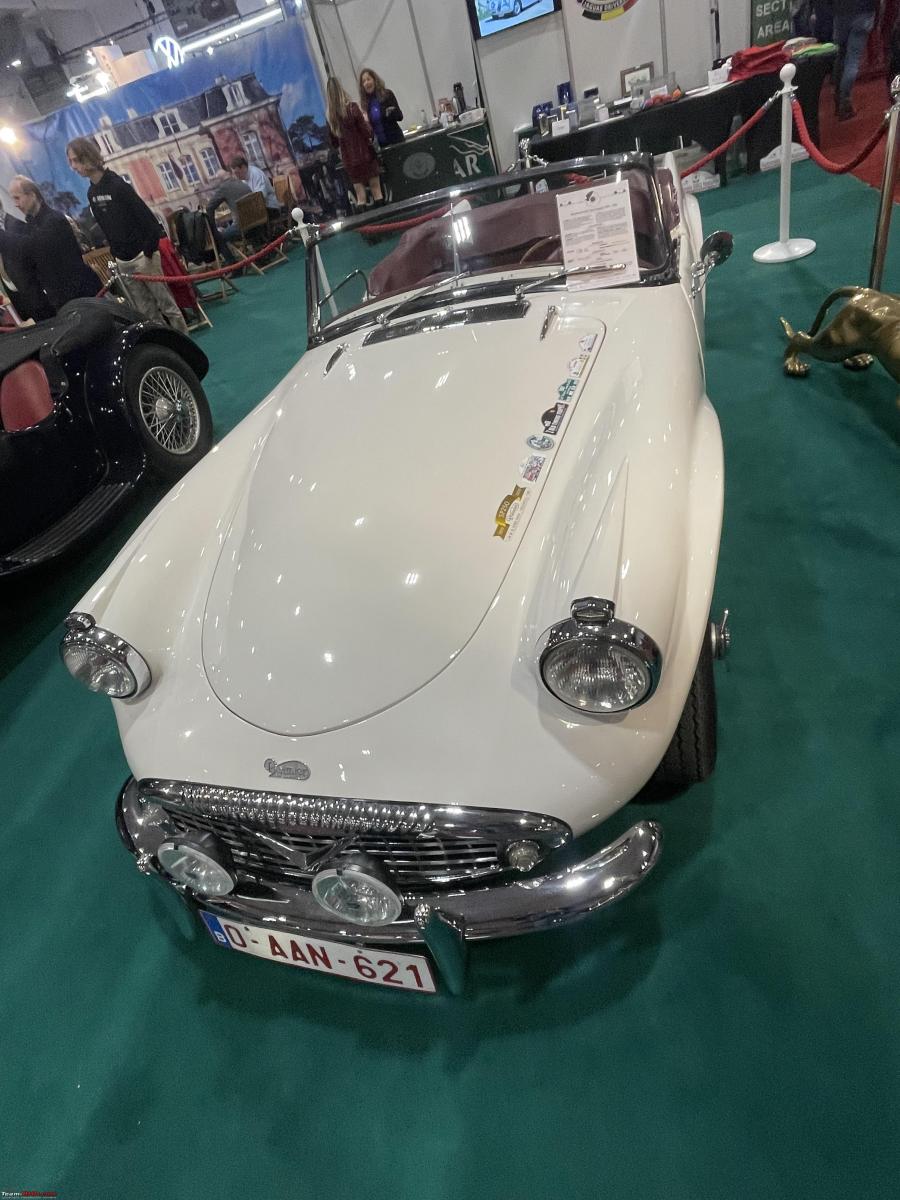 Some details of some pre-war cars. I love these cars because they are so photogenic.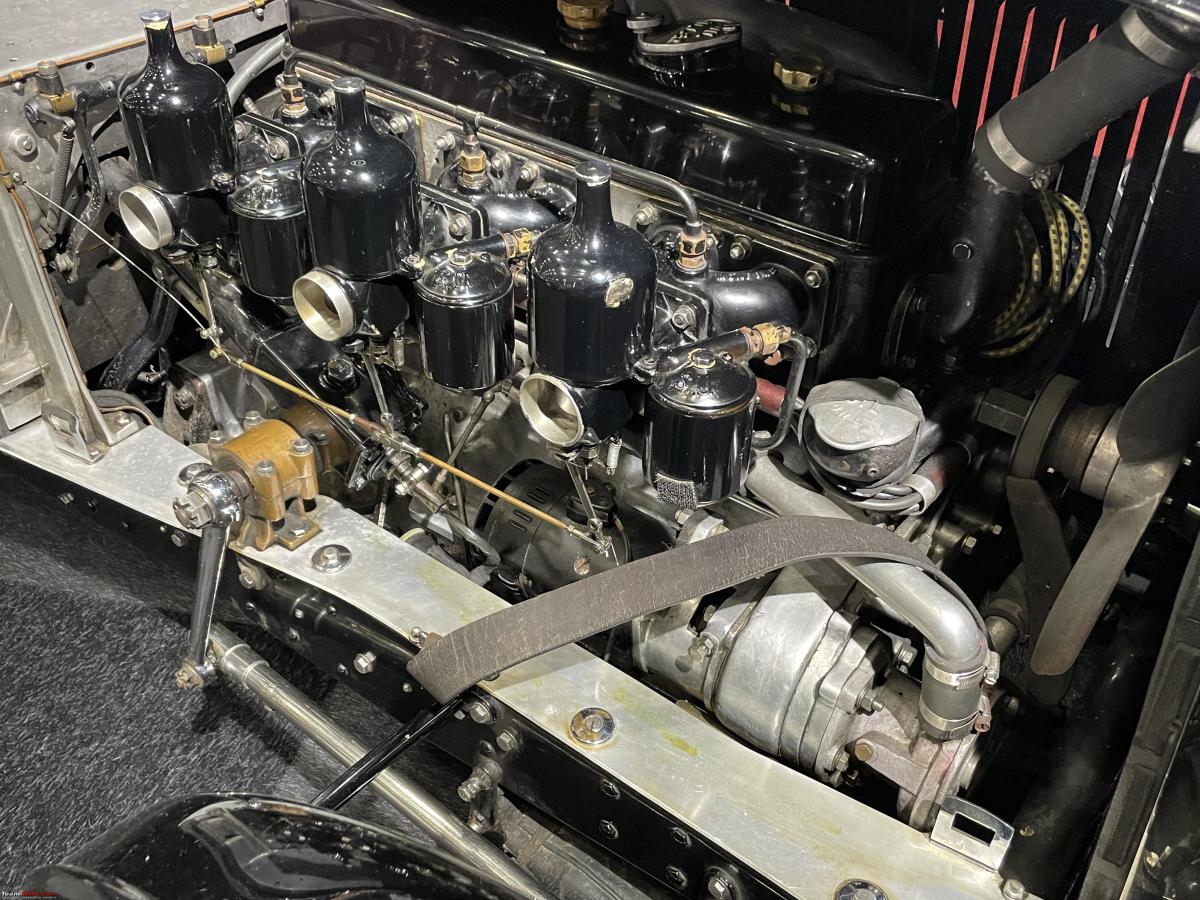 They don't make switches like they used to anymore!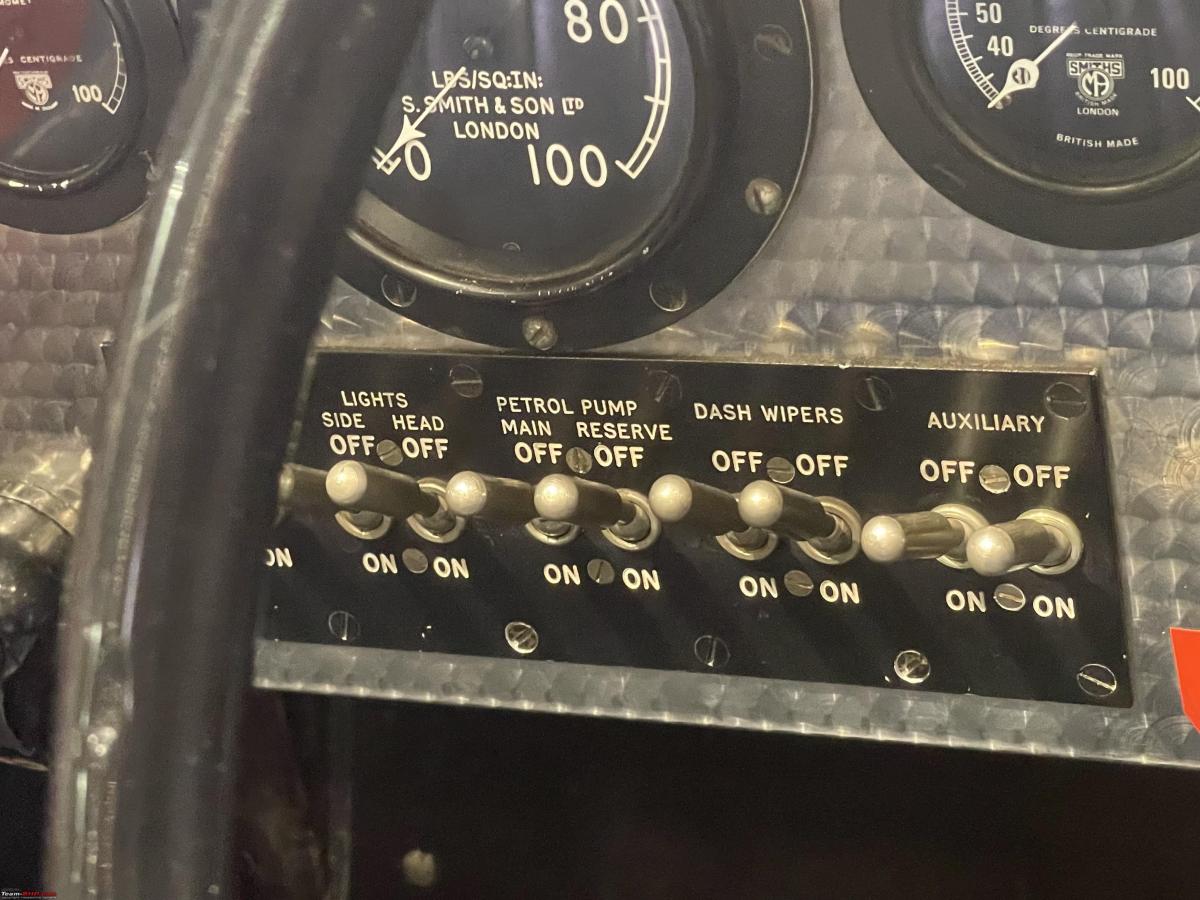 A stunning 1954 Alfa Romeo 1900 CSS Ghia. Only 10 builds, how rare can you be?
Three showrooms, packed to the brim with classic cars!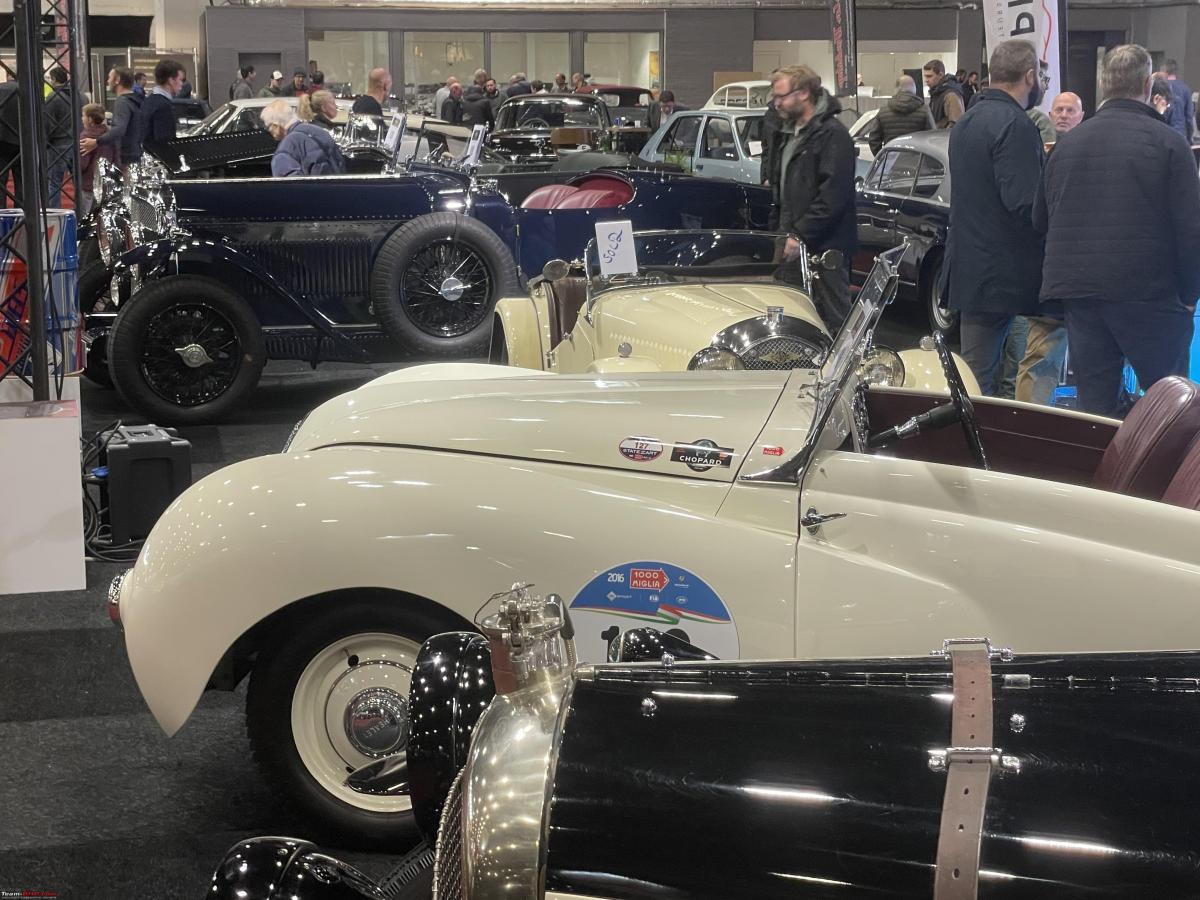 Another rather special Aston Martin. This is an evocation of DB3. It is based on a fully restored DB2/4 chassis with a rebuilt engine, gearbox and running gear. Custom handcrafted aluminum body. One of a series of four. Talk about weird!
Ferrari had a great booth. I'm not a huge Ferrari fan and neither is Berndt, so we spent almost no time here. However, he took a picture!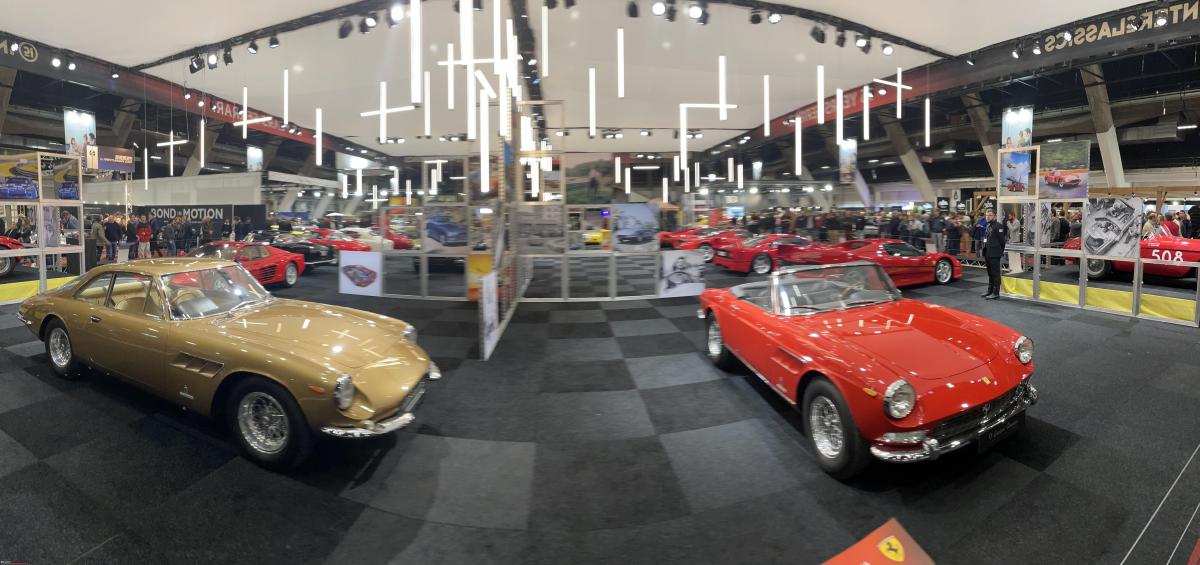 Although it is very nice and interesting to see all these magnificent, special and rare cars, Berndt and I prefer the more ordinary classic cars. They were practically absent from this exhibition. We saw a couple of nice Mercedes W123s and this 19070 Opel Kadet 1.1. This is an original Dutch car, with only one owner and an incredible 30,000 km on the clock. Asking price Euro 13950 (INR 12,00,000). These types of cars used to be part of the Dutch streets where we lived in the 70s. Several of our neighbors had Kadetts.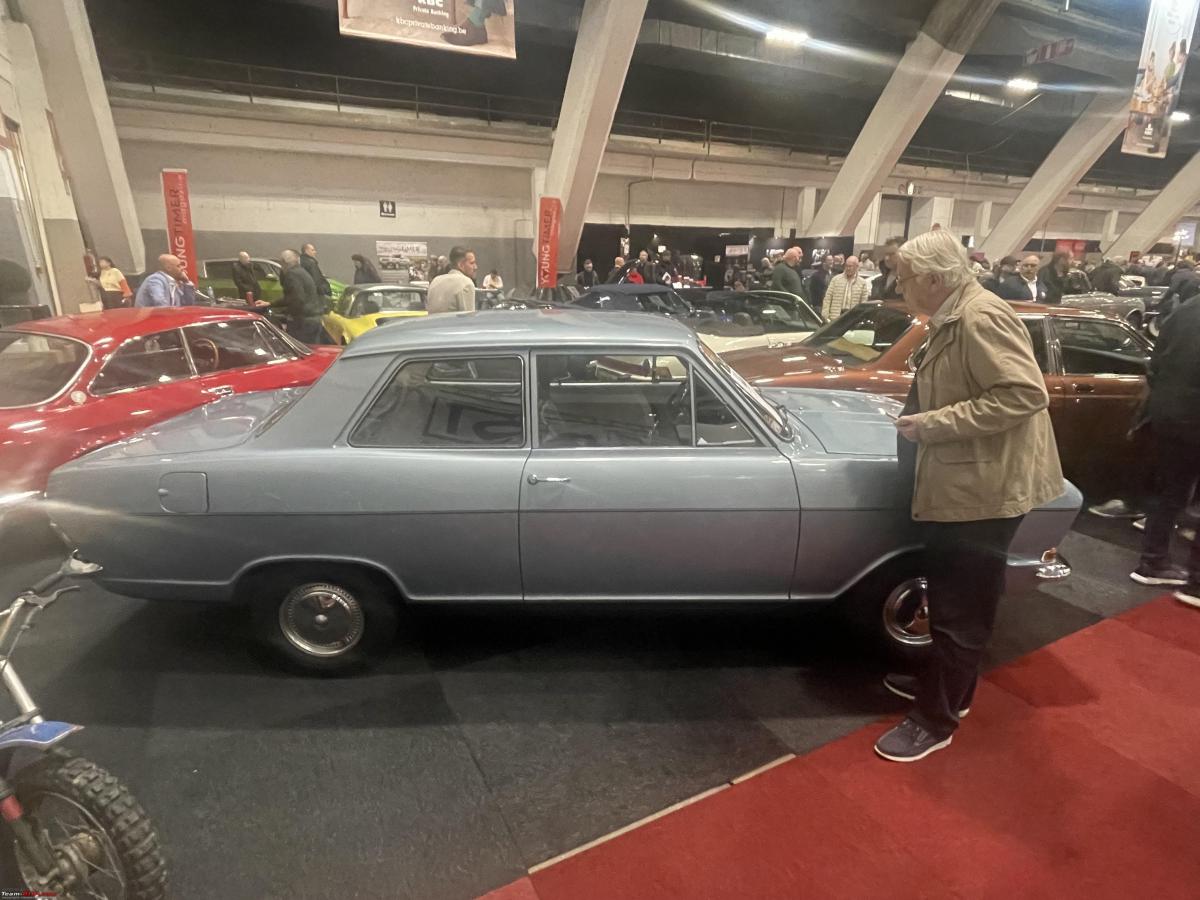 There were also several classic tractors for sale. There were four of these, all the same color! Since we now live in a rural part of the Netherlands on an old farm, I keep pestering my wife to buy a vintage tractor. I think it would look great in our entryway and it would be very authentic. But so far this fantastic suggestion of mine has been vetoed.
This is an original Lamborghini, as most will know that Lamborghini started out as an industrial farm type manufacturer long before they started building supercars. But you have to admit, this tractor does look impressive. Euro 50000 (INR 43,00,000) and it's yours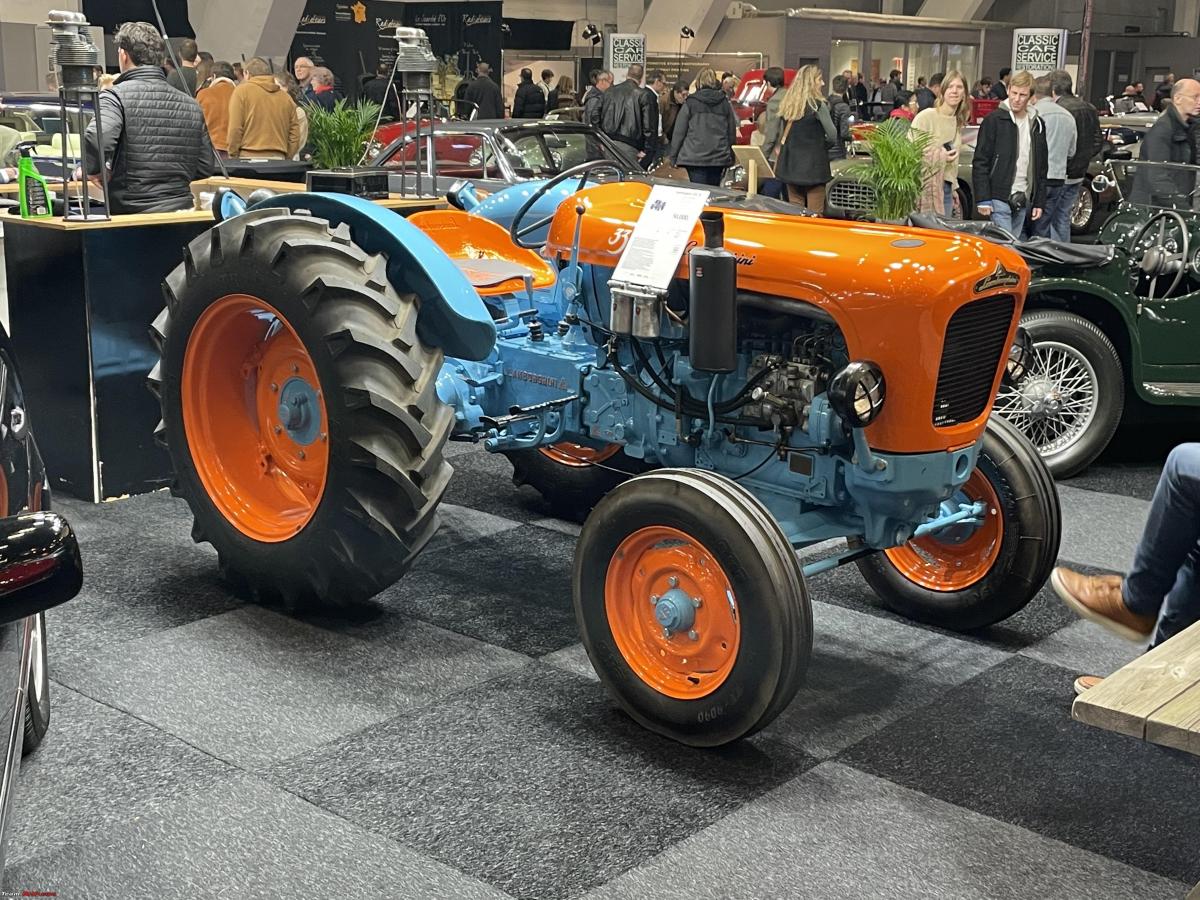 Berndt and I spent about four hours. We didn't see each and every car. These exhibits are too big. But we had a great time and it was nice to have a proper classic car show after three years of Covid Restrictions.
And some more cars from before the war: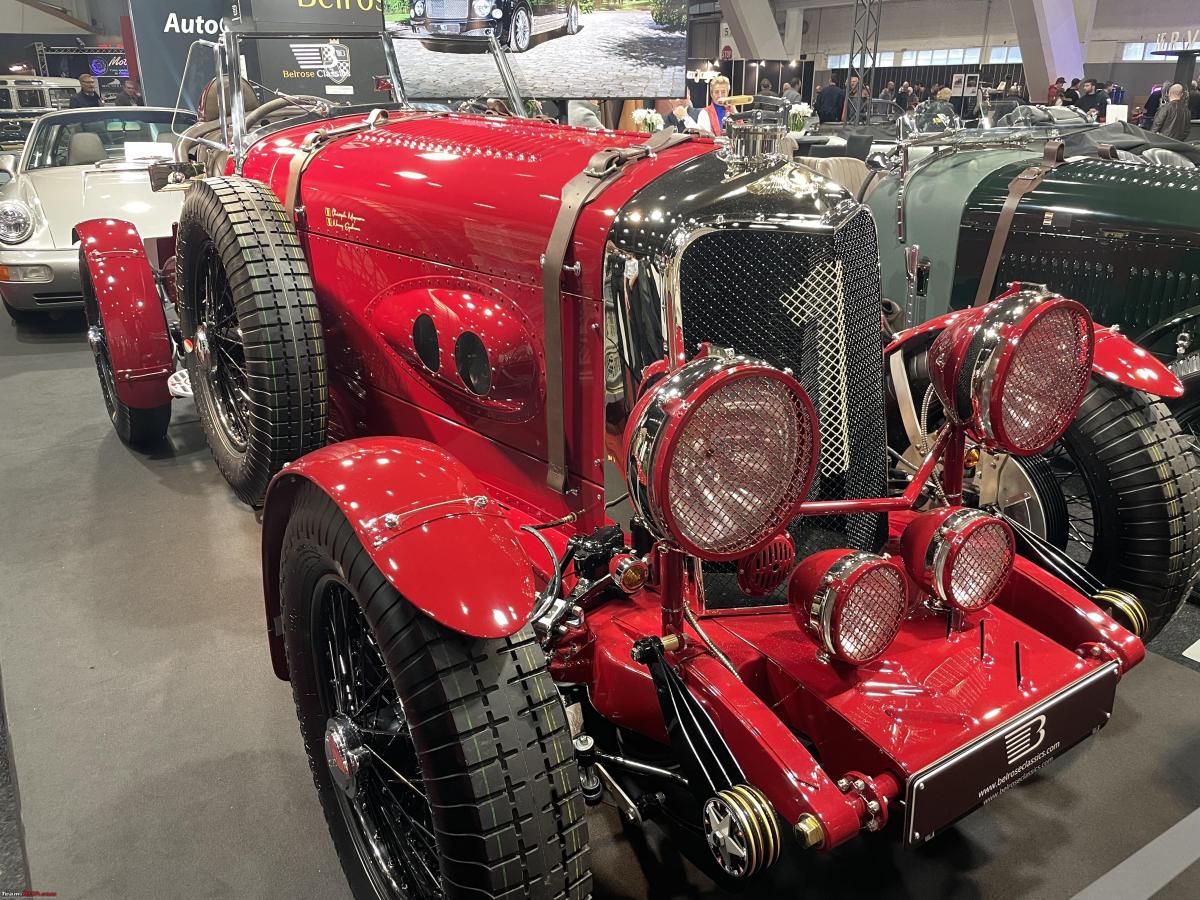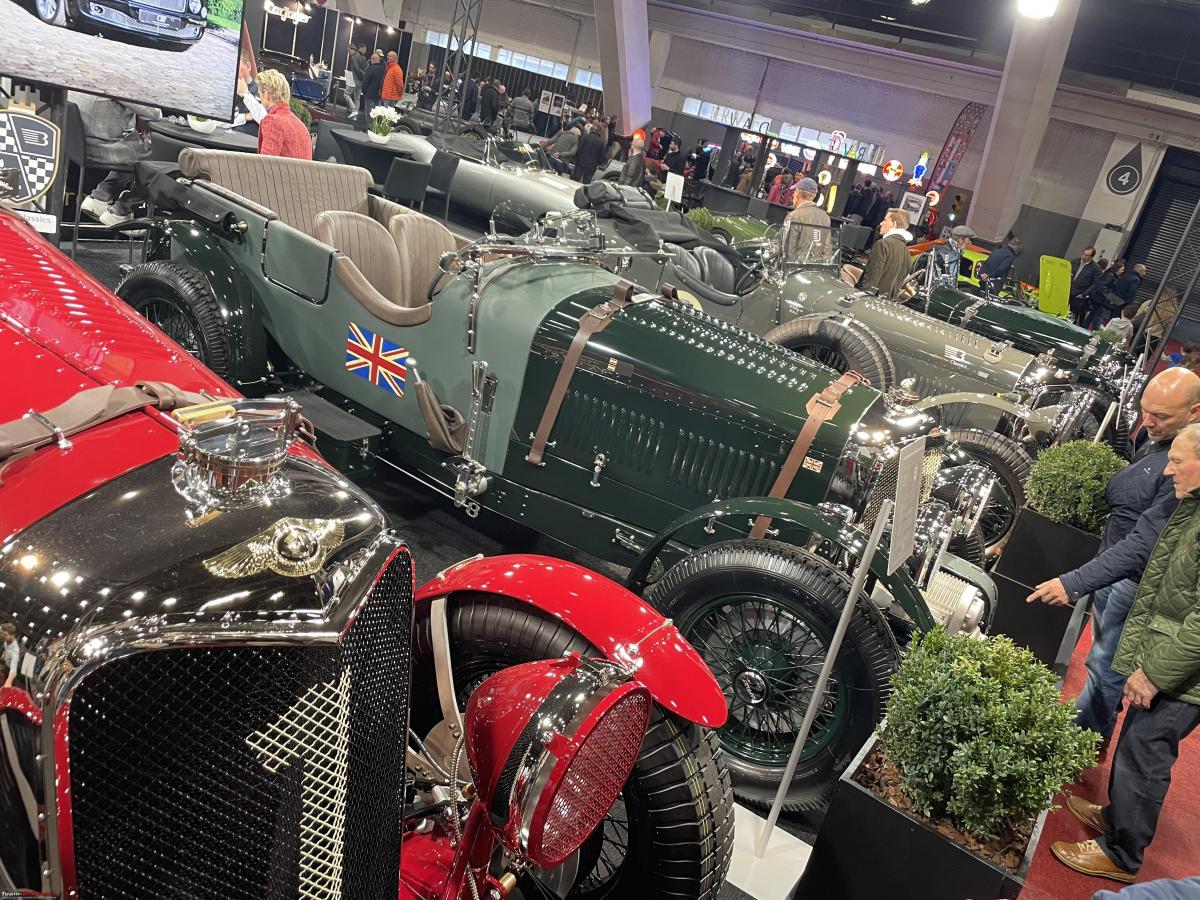 And the final image. Elephants are among the first exotic animals to be modeled by Rembrandt Bugatti. The little trained elephant was originally designed as a stamp for his brother, Ettore, before being rededicated as a radiator ornament for the latter's most ambitious car, the Royale.
We are back home in 90 minutes, no congestion!
See the BHPian comments for more information and views.