For nearly a year, I've been strategizing and working with Randy Raymond, a software engineer at Google, to make access to computer science education the new "race to space" and create models that schools can scale. to provide instruction to students. We believe that this movement can be expanded and go a long way towards increasing diversity in fields such as engineering and computer science. A Pew Research Center report found that "black and Hispanic adults are underrepresented among STEM college graduates relative to their share in the population, and a smaller proportion are earning degrees in a STEM field than in other degree programs." .
We have visited schools in South Florida and met with administrators, teachers, and students to assess current levels of computer science access and instruction and find ways to add value to current academic programming. We seek to combine Randy's knowledge of computer science from an academic perspective and its practical application in economics with my experience facilitating many partnerships between K-12 schools, institutions of higher education, corporations, and non-profit entities.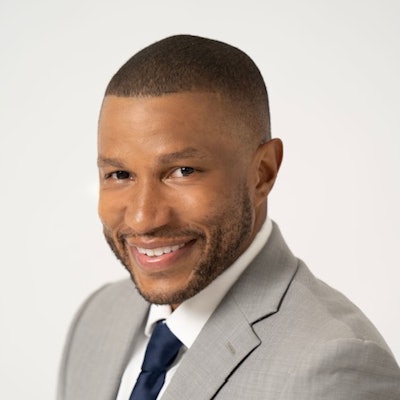 Randy had early access to a computational thinking assessment that has been shown to have a significant level of predictive ability when it comes to identifying students who are naturally inclined to perform well in computer oriented activities. We draw parallels between assessment and how young basketball and soccer players are assessed at early ages and placed in infrastructures and systems where their talent can be nurtured and developed.
We want to create a parallel development system for computing and other fields. The goal is not to segregate those who score well on the assessment and exclude them from the others, but to attract more students at an advanced level of exposure and training, in addition to those who are already interested in the space and want to pursue computer science and other technology-related areas.
In the systems that we strive to create, everyone has a chance to play like in basketball, for example. Some people play makeshift basketball, some play intramurals, some play freshman, some play junior varsity, some play varsity, some start for varsity, some also play for an amateur The Athletic Union (AAU) team, some play AAU in one of the best circuits like Nike EYBL, and some play in the best EYBL tournaments like Peach Jam, among other venues.
We will begin early stage testing of this concept at a South Florida area high school during the spring semester of 2023. The school has an existing science, technology, engineering, and math (STEM) magnet program from which half will come of the students in the pilot program. The other half will come from the general student population.
All students will take the aforementioned computational thinking assessment which will help inform which version of a computer science curriculum they will receive. The curriculum will be customized for each student based on her skill level, which will be approximated based on assessment. Some students will receive the first Google Computer Science (CS) curriculum that uses the block-based coding language Scratch to introduce computer science. Those who score particularly well on the assessment will be introduced to computer science through a JavaScript-based curriculum.
We will work together with community partners to provide a variety of career preparation and life skills workshops for the cohort, facilitate field trips aimed at exposure to the world of work, and bring in different mentors from the technology sector to provide guidance and inspiration to the students.
Billionaire tech investor Robert Smith spoke about the need for more software developers, saying that "I like to say that the scarcest commodity on the planet isn't oil, lithium or cobalt, it's actually software developers… there are 7.5 billion people on the planet," he added, "and only 29 million of us who write code for a living."
This grassroots drive in South Florida to create more pathways for people to become software developers and elevate the importance of students having access to a high-quality computer science education is ready for 2023. The time to start wherever you are with what you have is now.
Dr. Marcus Bright is an academic and social impact facilitator.