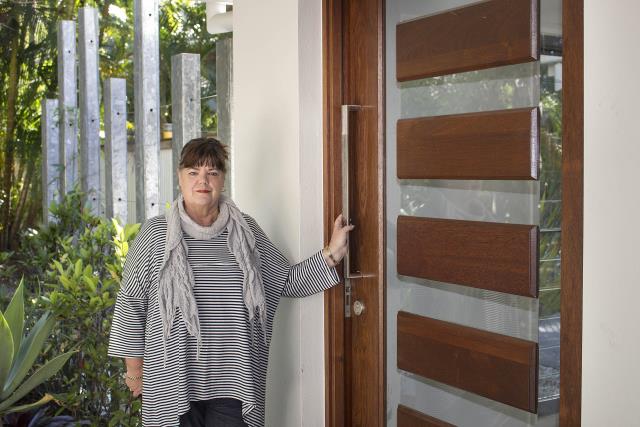 Carol Raye, Chair of the Board and Kathy Bruce
This Christmas I am reminded of the vital role community spirit plays with your unwavering recognition of our work.
Since we opened our 24/7 hospice service four years ago, I have witnessed how powerful the attitudes and contributions of those who care can be to enable us to do what we do.
That's why Katie Rose Cottage is more than a hospice, it's a community.
It includes the people within its walls: the terminally ill and their families who come to us, our healthcare professionals and support staff and volunteers. They all take pride in making sure that the work of the hospice continues and that it always remains the beautiful and welcoming home that it is.
Our little community exists because, thankfully, the community at large believes in our mission: to provide the people of Noosa and the Sunshine Coast with a financially worry-free and peaceful exit from this world.
Our op shops in Tewantin, Cooroy, Noosaville and Maroochydore, our volunteer fundraising events such as the Katie Rose Gala, fashion shows, classic car show, as well as our coin donation boxes in the bakery or local kiosk, are vital, charitable support… for you.
I say vital because without it we would not be here. Nursing/care costs are about $1.38 million a year and only about 21 percent of that comes from state government sources.
Kathy Bruce is a Katie Rose staff member who knows how important community support is.
Kathy is one of our two clinical registered nurse coordinators.
"I've been a nurse for 10 years and I've worked in other areas of nursing, but caring for the hospice is, to me, real nursing," Kathy said.
"We make sure that our guests feel comfortable and experience high-quality care. Equally important is that their families are well cared for.
"Katie Rose is an amazing organization.
"Many people are not aware that what we actually do is provided at no cost. People don't have to pay to be here. I feel very proud to be a part of Katie Rose."
Like Kathy, I too am proud of our hospice and grateful to the community at large for the support it provides. As Christmas and the New Year approach, I know that together we can and will do so much more. Thank you very much for your support.
On behalf of the Katie Rose family, I wish you a safe and happy holiday season and 2023.
Visit our website at katierosecottage.org.au to find out how you can volunteer, find out about our upcoming events or make a tax-deductible donation.